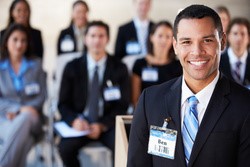 QUALIFIED WAREHOUSE LOGISTICS PROFESSIONAL (QWLP)​
The Qualified Warehouse Logistics Professional recognizes emerging logistics professionals who are ready to make a career in the industry.
QWLP Requirements

Acceptance

One year experience in warehousing and or logistics industry.

Education
(All requirements must be completed
within two years of application submission.)

MUST attend:

IWLA Essentials of Warehousing Course

Attend one of the following:

IWLA Economics for Warehousing & 3PL Sales Course

IWLA Safety & Risk Conference

IWLA Technology & Operations Solutions Conference

Attend two IWLA-sponsored webinars and/or online education courses.